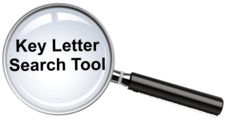 Philadelphia & Reading Coal & Iron Company
Locust Gap Colliery Fire
Locust Gap, Pennsylvania
May 5, 1904
No. Killed – 5



Rescuer Death

As part of a rescue crew to bring out 3 miners from the Locust Gap Colliery, John Debo ignored the protests of others and went far into the workings. It is believed that he succumbed to smoke and gas.
---
Five in Burning Mine at Shamokin
Tyrone Daily Herald, Pennsylvania
May 7, 1904

Shamokin, Pa., May 7. -- Five miners are entombed and believed to be dead as a result of a fierce fire which is raging in the Locust Gap colliery of the Philadelphia & Reading Coal & Iron Company. They are: John Boglan; Michael Boglan; Michael Shannon; John Debo; William Massaskie.

The fire started Thursday night in the slope and Massaskie, Shannon and the Boglans were cut off from escape before they were warned.

Rescuing parties were at once set to work, and their efforts to bring out the men have been unsuccessful. Debo, notwithstanding the protests of others, went far into the workings and has not been heard from since, and it is believed that he has succumbed to smoke and gas.

A party of rescuers tried to enter an old drift and a hole they drove through a private yard into the burning slope, but smoke and gas caused them to retreat. The fire is burning fiercely. Some of the officials think the men will be found smothered to death, while some of the miners are of the opinion that they are safe in old abandoned workings.