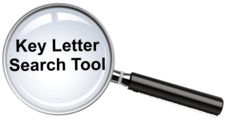 Susquehanna Coal Company
Susquehanna No. 7 Colliery Explosion
Nanticoke, Pennsylvania
August 6, 1906
No. Killed – 6



A Serious Gas Explosion in Nanticoke Mine
Titusville Herald, Pennsylvania
August 7, 1906

Wilkes-Barre, Aug. 6. -- An explosion of gas occurred this afternoon in the old No. 1 shaft at Nanticoke, operated by the Susquehanna Coal company.

As a direct result of the accident six men and one boy, all Polish, were injured or burned, four of whom are not expected to recover.

The explosion was caused by a miner with a naked lamp coming in contact with a feeder of gas which he ignited while in the act of blasting.

There were nearly 100 men in the main gangway at the time, but they fortunately escaped. Many of them were knocked down by the force of the explosion, but none was seriously injured, aside from the seven who were near the point where the gas was set off. Frank Laman, a door boy, crawled along the rails in the mine and made his way through the doors and gave the alarm to one of the mine bosses. It took some time to reach the men and rescue them.

The mine was on fire for a short time and while many of the men fought the fire with hose and water, others carried their comrades to a place of safety. On bringing them to the surface, the ambulances were on hand. Some were removed to their homes, while others were sent to the nearest hospital.