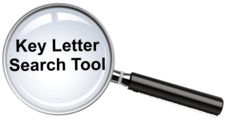 Philadelphia & Reading Coal & Iron Company
Maple Hill Colliery Explosives Detonation
Mahanoy City, Pennsylvania
January 30, 1904
No. Killed – 5



Powder Exploded In Hoisting Cage, Mangling Five Rockmen
The Courier, Connellsville, Pennsylvania
February 1, 1904

Mahanoy City, Pa., Feb. 1 - Five men were instantly killed in the Maple Hill colliery of the Philadelphia & Reading Coal & Iron Company.

The victims, who were rockman, are:
Morgan Jones, 35
John Mackey, 23
Joseph Junle, 35
Adam Savage, 23
John Huderici, 31
The men were killed by an explosion of powder in a steel cage in which they were being hoisted. The explosion ripped the cage apart and the mangled forms of the rockmen fell 800 feet to the bottom of the shaft. The head of one of the men was blown off.

The Maple Hill is one of the collieries visited by the anthracite strike commission and it is one of the best equipped mines in the hard coal region.