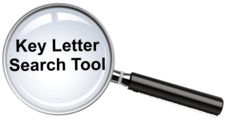 Langdon-Heshey Coal Mining Company
Cumnock Mine Explosion
Cumnock, North Carolina
Dec. 19, 1895
No. Killed – 39




From the Google News Archives:

(news links open in a separate window)
---
Terrible Mine Disaster in North Carolina
Daily Herald, Delphos, Ohio
December 21, 1895

Raleigh, Dec. 20. -- At 9 o'clock yesterday morning, shortly after the day force, numbering 67 men, had gone on duty at the Cumnock Coal mines, six miles west of here, a terrible firedamp explosion occurred with disastrous effect. Upon hearing the report the people of the village and relative of the entombed miners hastened to the scene, but for some time they were unable to gain any tidings from below.

After pumping fresh air into the shafts several miners were prevailed upon to venture down and investigate. They found and brought out 24 men from shafts Nos. 2 and 3. Five or six of them were badly wounded and some of them will probably die; others were slightly wounded. A mule and two men were killed in slope No. 2. After considerable delay the searching party entered slope No. 1, where they were greeted by a most horrible and ghastly sight. Dead men fearfully mutilated were found, some of them partly covered with pieces of coal, timber and other debris.

The searching party came up and reported what they had found. At 4 o'clock, 10 or 12 miners went down to bring up the dead bodies, but were soon compelled to return to the top on account of the afterdamp and up to the present time none of the dead have been recovered.

It is believed that 48 men were killed. Several of them were negroes and foreigners, and the rest natives of North Carolina. Several had families living at Cumnock. Eight of the dead miners were from Pennsylvania and expected to return to that state tomorrow to visit relatives.

The names of some of the dead miners are unknown, but so far as learned are as follows:
Council Poe
W. Tyson
J. O'Brien
A. T. Andrews
G. Morrison
M. Bentley
H. Morrison
Dan Morrison
Charles Poe
J. Gunter
Charles Guinn
J. Shamberger
William Swalls
Will McDonald
Lucien Holland
Charles Starkey
John Schmidt
All these are white. The following are colored:
L. Chankle
L. White
A. White
J. Reeves
W. Jenkins
William Baldwin
Fisher Reeves
W. Holton
Clay Harris
Jack McGree
J. Lambert
G. Lambert
John Norwood
J. Thompson
The scene around the shaft is indeed a pitiful one. Women who yesterday morning were happy wives are now widows and their children orphans. Mothers, wives and sisters are around the mine, weeping and wringing their hands with grief, expecting every minute to see the lifeless forms of some loved one brought up.

Two men who escaped from the shaft called to two friends who were not more than 20 feet away to come up, but they were already dead, or unable to make a reply, and were left by their companions.

The coal mines are the largest in North Carolina. They are owned by the Langdon-Heshey Coal Mining Company. The mine consists of four tunnels and is 450 feet deep.

A quantity of dynamite was in the mine and it is believed that it accidentally exploded.