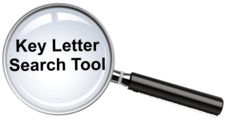 Coil Coal Company
Coil Mine Explosion
Madisonville, Kentucky
April 21, 1912
No. Killed - 5



From the Google News Archives:

(news links open in a separate window)
---
Five Men are Killed by Explosion of Gas
Atlanta Constitution, Georgia
April 22, 1912

Madisonville, Ky., April 21. -- Explosion of gas in the Coil Coal Company's mine at the edge of this city at 8:10 o'clock tonight set the mine on fire and probably caused the death of five men, including Joseph Hollowell, a mine foreman and four unidentified Negroes.

Flames are shooting up from the entry, where one of the cages was blown out by the explosion, and it is doubtful whether an effort to rescue the men can be made tonight.

The mine is a new one, about 200 feet below the surface and only about a half-mile long. Only the five men were in the mine, and no hope is entertained that they are alive.