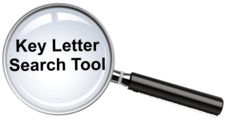 Lehigh Valley Coal Company
Prospect Colliery Explosion
Wilkes-Barre, Pennsylvania
February 17, 1915
No. Killed – 13



List of Dead in Disaster at Lehigh Valley Coal Reaches 12
Altoona Miner, Pennsylvania
February 18, 1915

Wilkes-Barre, Pa., Feb. 18. -- Four more lives were claimed today by the gas explosion yesterday afternoon in the Prospect Colliery of the Lehigh Valley Coal Company, bringing the total list of dead to twelve. Two miners are dying at the City hospital, and one man is yet unaccounted for. All the others escaped injury.

The revised list of dead as announced at the office of the Lehigh Valley company today follows:
David Owens, 22, runner
John B. Belise, 35, laborer
Louis Seyjka, 30, miner
John Lakewitz, 43
John Cowalski, 38
August Wilgast, 22, mule driver
Patrick F. Gavin, 20, mule driver
John Savernak, 21, mule driver
Michael Mehillo, 18, driver
Bruno Letenski, 19, doorboy
John Hudjo, 18, nipper
Thomas Bardeskow, 42, miner
The injured are:
Frank Metzo, 22
Frank Kebeka, 31
Daniel Scwachak, laborer, has as yet been unaccounted for.